Imitation Jenny?

Wires are attached to plastic on top of lower wing and thread on end of cf rod between cabane struts.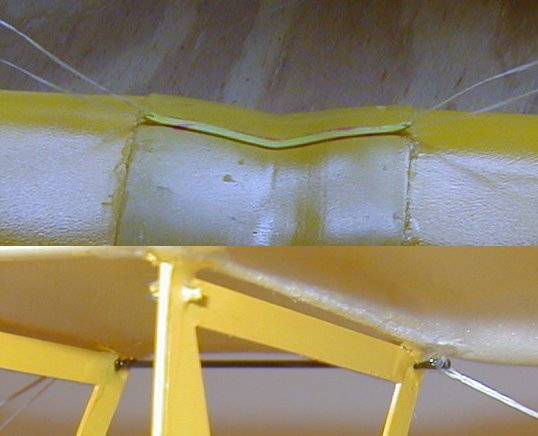 The tail wheel is scrap foam, the strut is scrap from a pushrod. CA and baking soda to attach it to rudder.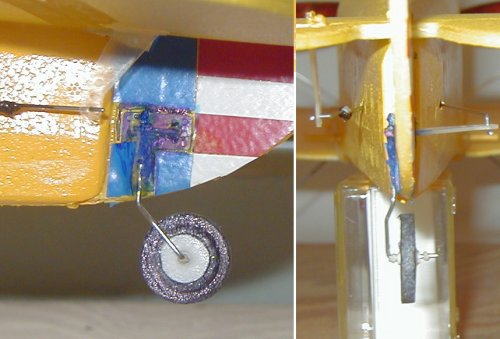 Front of battery compartment cut out for flow thru ventilation.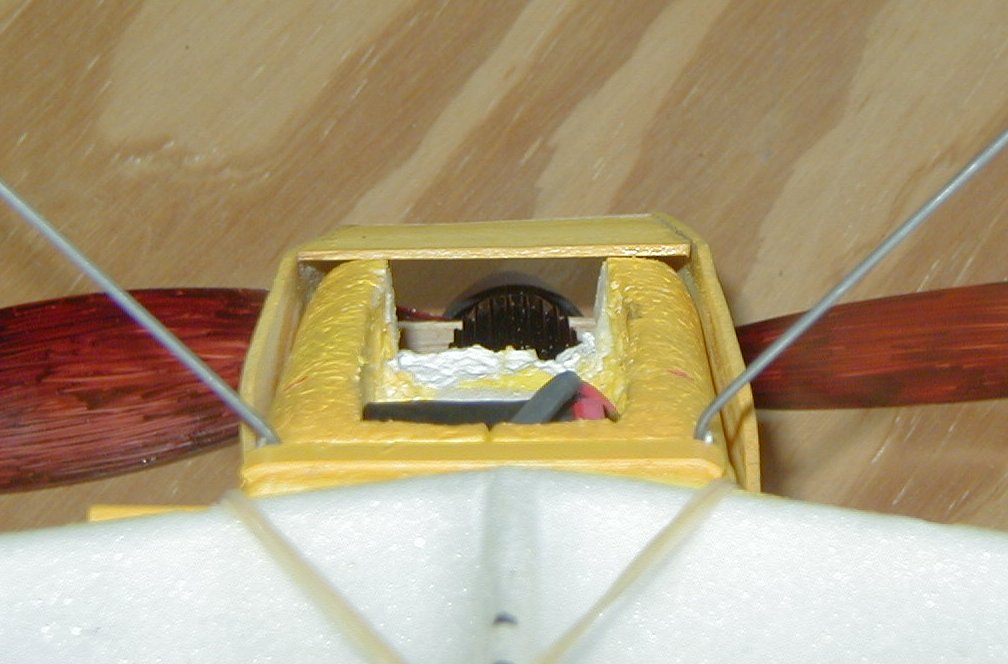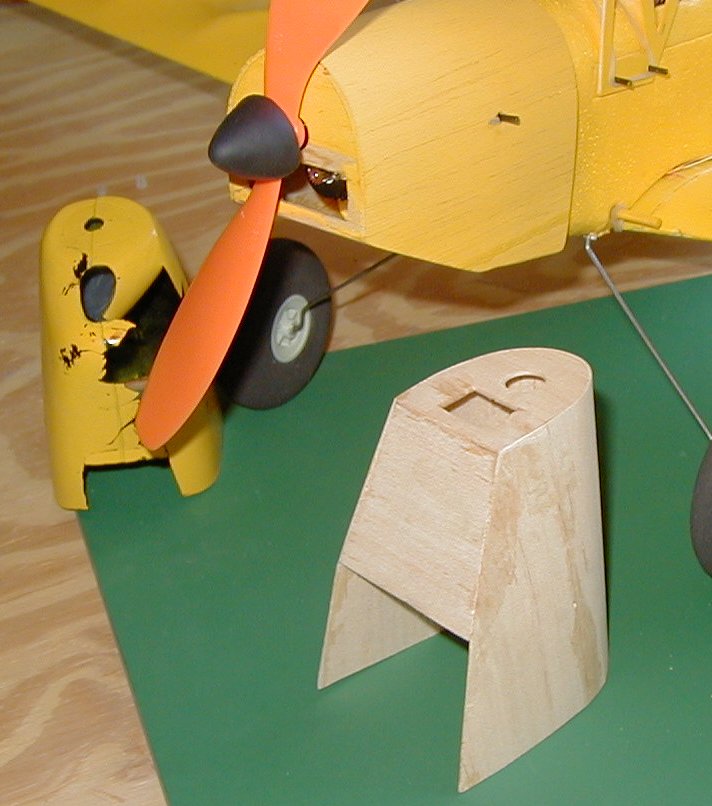 Two variations of the replacement balsa cowl.