New bulkhead and landing gear. Part with T shape opening is original bulkhead and thick wire is original landing gear.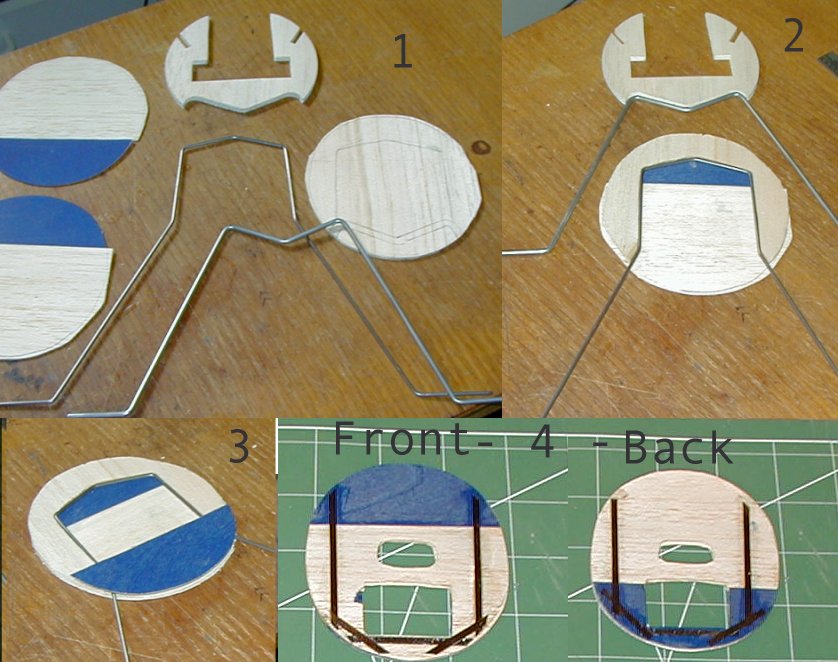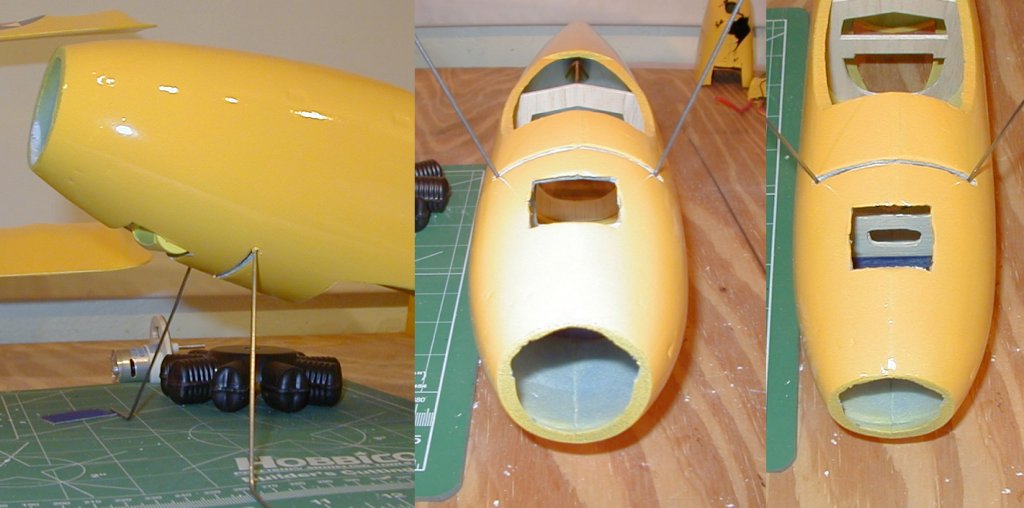 Moved battery hatch to bottom of fuse, going to use 8 cell 1000 mah NiMH flat packs.
Lower wing mounts before painting.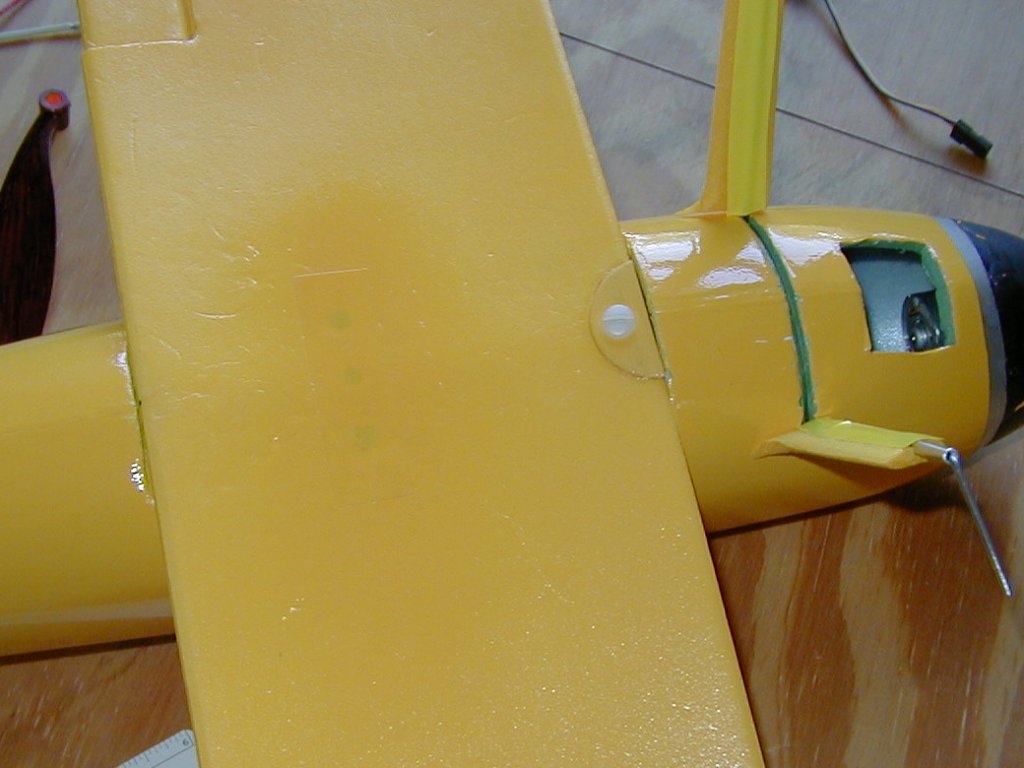 You can see all four servos, the rx and the wire to the esc forward.